Why Unity Software Is a Great Video Game Development Platform
Posted on Wednesday, 10 November 2021
"If you don't love developing your own game… You must be using the wrong game engine.." 
The procedure of creating various character scenes and inbuilt them together for joy is known as game development.
In simple words, The composition of development characterizes the design and then acquitted of a game is known as 
Game Development
.
We all know that The method of 
Game Development
 involves various kinds of perception related to the character designing, Integration and Testing Phase etc. and nowadays for any kind of 
Game Development
 whether it is 2D or 3D Game Developers are using various kinds of 
Game Development
 engines such as -: Unreal engine, Creation Engine, CryEngine etc.
But you know what among all of these different game development software Unity is more preferable and considered as one of the Greatest 
Video Game Development Platform
 by the majority of Game Experts.
After reading the above statement many of you are thinking about why Unity software is considered the 
Best Video Game Development Platform
? What features it offers to game developers that make it so fascinating for them.
So in this article, we will investigate all of these facts from different angles and try to figure out the reasons why Unity Software is a great Video Game Development Platform let's get started.
Unity:- An Ultimate Game Development Engine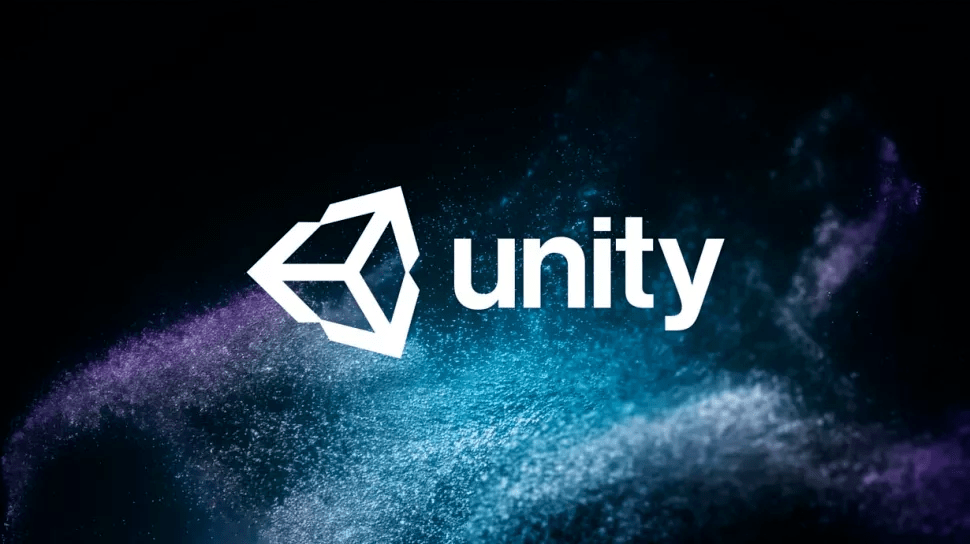 Source: unity.com
Unity is the top game engine developed in 2005 by Unity Technologies for use primarily on macOS, but presently it is supporting game development of 2D and 3D games over more than  25+ platforms.
Before investigating the reasons and factors why unity is so popular among the market. W
e have conducted different polls all over the world to get a statistic about the popularity level of Unity and the results are very surprising because presently more than 34 % of the topmost free mobile games that are available on Playstore IOS and Samsung store are made with the help of game engine Unity due to which 40% game engines are overseen by unity in the 
Gaming Industry Market.
Apart from this, there are many impressive points related to Unity such as:
With the help of Unity 3D gaming platform, various games are designed that cross the milestone of 500+ million Gamers all around the globe and this number is gradually increasing with every passing year.
Casual games
can be made easily with the help of Unity.
You all would agree with the fact that the above-obtained statistics proved that unity is one of the ultimate 
Game Development
 engines in today's gaming industry and this statistics norm makes it more interesting for us to investigate the points that are the true reason behind why unity software is a great 
Video Game Development Platform.
So now we will speed up our journey and  we'll discuss the features and the reasons  which make the Unity game engine one of the most desirable Video Game Development Platforms in the current scenario.
Features of Unity game engine:
Game engines are used to  make the procedure of creating any game easier and accessible for the developers and to obtain this objective of offering accessibility to the developers different game engines of different types of features but as for now we are focusing on unity today we will discover the features of Unity game engine.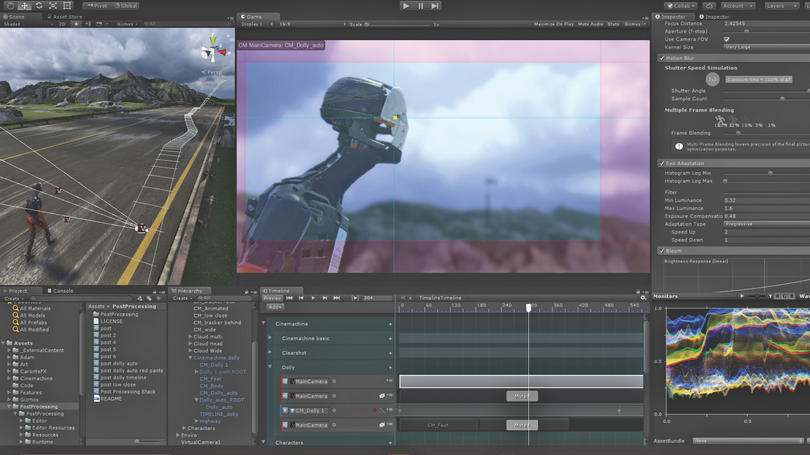 The numerous features of the Unity game engine are as follow:
It helps in the process of handling Vector Variables and Timing Variables.

It makes coding easy because it uses High Level Language for Development.

Unity offers its own Rich Unity Asset Store;  this store has numerous pre-designed properties. Contemplate having one-click access to pre-designed 3D prototypes and  2D/3D animation renders, tutorials,  etc.  From this store Developers or designers can purchase assets of their needs and use them to boost the features of their project.

Unity offers multi-platform project development in simple words  Unity supports the creation and integration of different projects across every major platform that includes  PC, Console PS4,  Console Xbox, AR/VR and mobile device.



After studying the features of 
Unity Game Software
 lets go on the other route to understand the reasons  that encourage game designers or game developers to use the Unity game development platform in such a majority.
Reasons for using Unity game development platform:
Unity proved itself more accessible as compared to any other game engine with the help of its noticeable screen reader support. 

We all know that some game engines are very abrupt from the learning angles such as CryEngine or Unreal Engine. Whereas on the other hand some game engines are very easy and provide fewer features where we can't develop Huge title games in the gaming industry but unity is one of the most unique game development platforms because the range Unity game engine offers to its users lies somewhere in between the middle which makes it user friendly for both a beginner and a commercial experienced game developer.

With the help of a unity game engine from one platform to another Developers can assemble and port their games with real ease. 

Unity makes the process of Rendering and transferring assets simpler. 

Unity delivers every type of tool needed to build a game for example it gives developer assistance with sound graphics.

Unity is a tremendous tool that is used for prototyping everything from games.

Unity helps in formulating any type of game from Mobile device to Desktop it supports multiple Platforms.

Unity prepares a revamped version with bug fixes and new characteristics enforced periodically.

Unity assists many formats of 3d models like fbx.



Conclusion- 
In the end destination of an informational journey started due to the question of why Unity software is a Great 
Video Game Development Platform
 we have concluded that it is considered as one of the Great 
Video Game Development Platforms
 because of many reasons and numerous features that help the game developers in making their job of developing a game less hectic.  In short, the easy accessibility of many useful features offered by 
Unity
 make it one of the ultimate game engine toys for making Studio 3D games in the market.

Apart from this the other reason that makes unity software more popular among Game Development nowadays is that  it is used to develop applications like VR AR and XR and Architecture by which it becomes a multi-service software that eventually increases its credibility in the market with every passing day.